ITP Group | Evolving Technology | Improving Accuracy
ITP Group
Based in the heart of the United Kingdom (UK) at Rugby, ITP Group provide pioneering automotive styling solutions for world changing applications, specialist clay milling, coordinate measuring machinery, surface tables, cast iron, steel and granite, including calibration services and special purpose machinery applications.
From Formula One racing to space exploration, ITP Group can be found at the forefront of groundbreaking technology.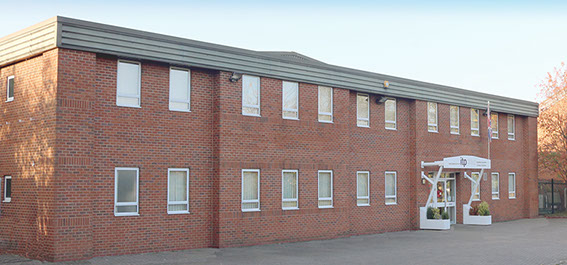 "Thanks to ITP, the service you have provided throughout the installment has been excellent!
You have helped us take our modeling studio to the next level."
- Carsten Astheimer
Manging Director
Astheimer Design

"Thanks for you and your teams support on the planning and installation of the HA400s and surface
plate set-up in Studio 2.
The machines are working well, reliable and accurate and we are impressed with the improved speed of the equipment.
We look forward to progressing next steps with a plan to increase the number of surface plates and milling masts"
- Mark Roberts
Head of Design Operations
McLaren Automotive Ltd

"we are very pleased with ITP and their machines which is why they are our supplier of choice.
The milling machines have exceeded our expectations in cutting all types of materials, and the after sales service is second to none.
An additional bonus is that ITP are a British company and we are proud to support British Industry."
- Dave Abel
Managing Director,
Futura Design Limited

"In a world that is quick to criticise, I thought it would be useful for you to hear that during a recent review of our
equipment by our manufacturing team, the HA400 twin milling /measuring arms you installed at HPL nearly 3 years ago was very positive.
They have been extremely reliable, while being used almost constantly since installation and a surface finish
that met our expectations.
Can I also say thanks a again for the prompt installation last month of the Twin measuring tracks installed in
studio 1, having given you such a short lead time."
- Paul Fieldhouse
Managing Director
HPL Prototypes Limited
"Aston Martin placed an order with ITP for the supply of a Twin Column Milling Machine and three Twin Column Manual Styling Machines. The machines were delivered, successfully installed and have now run in our Design Studio to our satisfaction for over four years.
The service offered by ITP over the last four years has been first class and I have no hesitation in recommending them as a professional company."
- Carl Dibsdale
Design Operations Director
Aston Martin Ltd

"Just a short note to show our satisfaction with the new installation at our Advanced design studio, the six Studio Style HA180 manual masts and two HA400 Mtower milling masts which itp group have installed for us at our new Studio in Milton Keynes.
The installation has gone well and we are very pleased with all aspects, with particular reference to the performance of the HA400 Mtower milling masts.
We are impressed with the surface finish given by these masts, together with the high material removal rates.
Thank you to all the ITP staff involved with this successful project and we look forward to continuing our very successful business relationship.."
- Carl Dibsdale
Design Operations Director
Aston Martin Ltd


"I am pleased to write this recommendation to whom it concerns.
Since February, 2018, we have the pleasure of using the ITP machines in our studio.
We are using them intensely, on clay-models in car-design, both scale and full-size, with excellent results. They have truly brought us a much higher level of professionalism in handling our clients' demands.
Also our experience with the company ITP, is a very positive one. Their service, reliability flexibility and attitude are simply excellent and to our 100% satisfaction."
- Jorg Rudolf
Geschaftsfuhrer
IMM Studios GMBH